Children ages 3-12 years, will have fun learning in small age appropriate groups about Bible characters and truths in God's Word. On Wednesdays, beginning at 6:30, Heaven's Treasures meets for the opening ceremony in the Primary Sunday School room. Then splitting off into small groups, we will play games, eat snacks & learn about God's Word.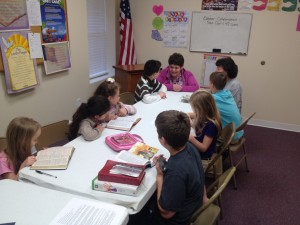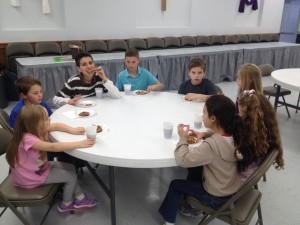 Everyone is welcome for this wonderful time to celebrate the arrival of fall. Our Fall Festival will be filled with fun for children of all ages with train rides, hayrides, games, face painting and much more! Come enjoy quality family time in a safe environment!
Our children will be presenting their annual Christmas program this year on December 9th, during the evening service. This years program is called "John Finds Christmas ". These children and the volunteer leaders are working diligently for this years program! We are confident that you will be blessed by this presentation of the gospel! Come support these children in their efforts to bringing glory and honor to God!